Upcoming Events
Schedule TBA
Race Stats
Races

63

Wins

4

Top 5

25

Top 10

35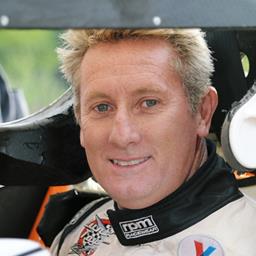 Brooke Tatnell
San Souci, NSW
Brooke Tatnell is the fastest man to ever tour Knoxville Raceway. On May 6, 2006 he toured the ½ mile oval in 14.407 seconds, an average of 125 miles per hour! The second generation driver (George) is one of the most successful pilots in the history of racing in Australia, and last Winter captured his eighth World Series Sprintcars (WSS) title. The WSS is the premiere traveling sprint series "Down Under" and Brooke is all-time leading feature winner with the series.
In 2008, B
51 Career Wins in USA (360 Class)
5 Career Wins at Knoxville Raceway (41)
2 time World Challenge Winner at Knoxville Raceway
3 NCRA Series Championships in the USA
The current one lap track record holder at the world famous
Knoxville Speedway, the superbowl of sprint cars, at 14.406 seconds
which has stood for over 10 years.
9 Time World Series Champion in Australia
5 Australian Titles
3 time Grand Annual Classic Winner in Australia
13 World of Outlaws Wins
65 Career Wins in USA (410 Class)
Profile claimed by Kris Krug
Upcoming Events
Schedule TBA
Race Stats
Races

63

Wins

4

Top 5

25

Top 10

35