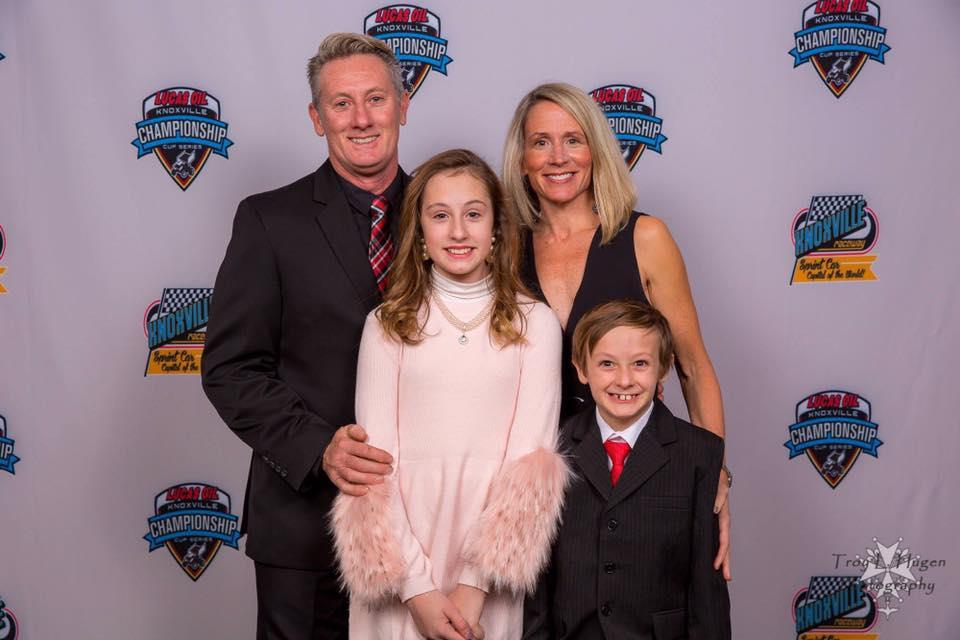 11/1/2019
---
TATNELL FAMILY ROLE MODELS CHAMPION LIVING
Passion, Ambition, Perseverance, Integrity, Sincerity, Faith, Attitude, Humility, Responsibility, Compassion and Helpfulness are traits you will often find in those living a life with a Champion's mindset. Our character determines how we behave under pressure and how we behave when the pressure is off. It determines how we behave when someone's watching and when no one's watching. Our character is not determined by who we are for a few minutes, it is determined by who we are on a consistent basis, over a lifetime!
Muhammed Ali once said, "Champions are not made in gyms. Champions are made from something they have deep inside them; a Desire, a Dream, a Vision! They have to have a Vision. They have to have the Skill and the Will. But the Will must be stronger than the Skill."
When we meet people, who have a love for life deep-down inside their very core, with a vision, a dream and a will, who's values are the same on or off the track, they become like a magnet attracting people everywhere they go and we just want to be around them. Champions are fueled by their values and beliefs. They know what they believe in and don't waver in troubling times.
One such family that I've been drawn to and so very blessed to get to know over the years is Aussie born Brooke Tatnell and wife Amy, MN born and children Emma and Garrett (G.T.). All four of them are uniquely talented and champion's in their own right and are role models to those around them.
The Tatnell's vibrant personalities are contagious, illuminating a brightness around them which is why they have an incredibly large international fan base. Their integrity, sincerity, and passion are unwavering as they become masters at their skill, producing the results that they want not only in racing competition, but in how they go about everyday life.
Years ago, when writing as a journalist for several racing periodicals and covering the sprint car races at Knoxville, IA I came upon Brooke, a friendly mate with a heart-warming smile. Brooke is very approachable and has an honest, caring appreciation for his fans. Having many close friends and a business down-under in Australia, my husband and I began to travel frequently to Australia.
One of our most favorite trips was attending the World Sprint Car Series finals at Parramatta City Raceway just outside Sydney. With many of the American drivers on hand for the shootout and a visit with the Tatnell's, the very long journey just felt like home, as if we'd never left America. A highlight of our trip was catching up with Brooke and his family for a chat. Brooke always has time for his fans, even when he has had a bad night which is why he has one of the longest fan lines for autographs after the race.
What is it that makes the Tatnell's stand out? What caught my attention with the Tatnell family is their unwavering commitment to be a role model to their children and the racing community at large, instilling a "can do attitude" no matter the challenges or circumstances that they may be going through. Their attitude and humility is refreshing. They display persistence on a daily basis. They don't fade in the face of adversity, they race through them tirelessly with a positive attitude, always striving towards their next goal.
Both Brooke and Amy grew up in racing and their fathers were icons in sprint car racing, having won numerous championships and were fan favorites as well. Unfortunately, Amy lost her dad Jerry Richert Sr. prematurely and cancer struck the Tatnell home as Brooke lost his dad George Tatnell.
In a conversation with Amy recently, she shared that both her and Brooke work very hard at instilling in their children the legacy their fathers instilled in them and that while winning is always the destiny and the goal, it's in the disappointments and challenges of life that builds character and creates a champion. As a young girl, Amy recalls how her father set a precedence, that win, lose or draw, life was about showing respect and treating people kindly and his race fans were very important to him.
Amy says they remind their kids "It's about who you are inside, how you treat people that defines you and at the end of the day, that is what really matters." Manners matter Amy said she tells the kids frequently. As a mom, she believes the loss of manners and respect is becoming a missing value in the world and it saddens her to see how kids are being raised today.
Brooke and Amy have been married 13 years. Their life is pretty much eat, live, sleep racing between Brooke and young G.T. and a little horse showing as well with their daughter Emma. Brooke is most noted for his 9-World Series Championships, 5-Australian Titles, 3 NCRA Championships, 3- Grand Annual Sprint Car Classic Wins, 13 World of Outlaw wins, both in Australia and America. While there is no doubt racing is important, Brooke said the biggest sacrifice he wasn't prepared to make was putting a race car in front of his family."
Amy is a Real Estate Assistant and in the process of getting licensed and loves helping people create their dream life by finding them their perfect home. Being a Real Estate Assistant gives her the flexibility to live life on the road with her family. In her own successes, Amy is a marathon runner and was a member of The World Champion Triathlon Team 2004 and Ironman Triathlon Champion, and former ski racer, and 1988 Knoxville Raceway Queen, but her most satisfying job is being a supporter of her husband and children. She has a love for horses and grew up in a competitive arena showing horses and helps coach Emma with the horses.
G.T. is the youngest sprint car crew member at age 9, turning wrenches on his dad's sprinter. He is meticulous at keeping the air pressure perfect in the tires of Brooke's machine and takes his job very seriously. Additionally, G.T. is a third-generation speedway racer who just started his very own career following in the family footsteps racing karts on dirt oval bullrings in Minnesota and Iowa. Some of his early coaching came from McKenna Haase, sprint car ace and founder of Compass Racing Development, who recognizes talent and gives them a racing opportunity in a dirt-kart. Amy said little G.T.'s dedication rivals any adult and she has to frequently keep his passion for racing balanced by reminding him that he is a young boy and there are other things in life that he should be enjoying.
While Brooke, Amy and Garrett thrive off their open wheel racing, daughter Emma who is 12 years old, competes as a saddle seat rider with The Valiant Stables/School of Horsemanship. Amy says Emma loves showing her fire breathing animal. Recently she earned several blue ribbons and was named MN State Champion and Star in pleasure and equitation classes for 13 & under. For Emma to become a champion in her sport, it requires sacrifices from the entire family as schedules are often competing with one another. Amy shared a story that Brooke wouldn't miss Emma's events and goes to extremes to be there for her, including driving the highways all night long back to Minnesota after racing at Knoxville, then sleeping in his truck in the parking lot of the arena so he can support her.
Racing is a sport that can bring out the good, the bad, the ugly and if you've been around it long enough, you've probably seen it all. We live in a fallen world and where there are human beings, there will be disappointment. Now add in the element of competition, and things have just been escalated. It's a sport that creates many champions as race winners, but it also a sport that can unleash the champion inside each one of us as we learn to master the ups and downs of life.
Those of us living life in the fast lane, quickly see mastery in its highest form with those that demonstrate compassion, fairness, teamwork and helpfulness to others while performing at a triumphant level. Brooke and Amy, along with the kids, continue to be ambassadors for open wheel racing around the world as well as ambassadors for living a Champion's life!
About Lori Cutter: Lori is the founder of Champion Race Promotions and a Accredited Motorsports Press Association Member (NMPA) and published writer for National Speed Sport News. She is a performance mindset coach and public speaker. Contact: 503-349-2778 cell; lori@championracepromotions.com
---
Article Credit: Lori Cutter - Champion Race Promotions
Article Media
Back to News